All the items you need to make-up Beadflowers patterns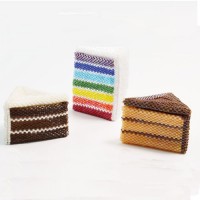 Katie Dean is the designer behind Beadflowers - and we lover her designs! So much so, that we have put together some kits for some of her patterns. This makes it easier for you to buy the Beads you need - and not have to buy more Beads than you might otherwise have to buy!
You can find the patterns by visiting www.Beadflowers.co.uk
PLEASE NOTE: The component kits do not include the pattern - these must be purchased separately from Beadflowers.
---
Showing 1 to 10 of 10 (1 Pages)