Size 13/0 Charlotte Cut Beads Czech Beads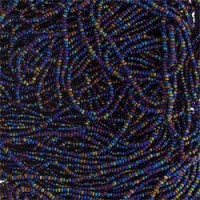 Our mid-size Charlotte. Supplied in Hanks, these beads have a facet - or cut - on the side of the bead. (Consequently, these beads are sometimes called 'cuts').
The Facets catch the light and create a sparkle, bringing a little more interest to the design in which they are used.
---
Showing 1 to 6 of 6 (1 Pages)