Swarovski Glass Pearl Beads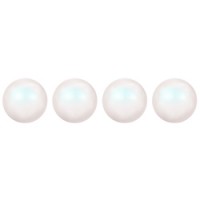 As part of our Czech Glass Pearl Beads selection, our Swarovski Glass Pearl Beads are available now through CJ Beaders.
Genuine and stunning quality, these beautiful beads would make the perfect focal point of a design. Our Swarovski glass pearl beads have a Swarovski crystal core which gives them a heavier and more luxurious feel and a special coating for a more pearl-like appearance. Now available in packs of 4 and in large 12mm size.
Find out more about our delivery options and order before 3 pm today for same-day postage!
---
There are no products to list in this category.