Easy to Use Colourful Cords and Threads for Kids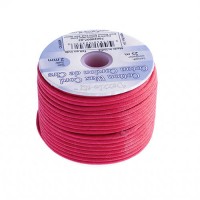 Our selection of elastic threads and cords gives you endless choices for stringing and beading, as well as for simple wrap-around bracelets.
Chosen because they are easy to use with our kids beads, these cords and threads come in a variety of colours and diameters, and can be securely tied with a couple of knots (or if you're feeling adventurous) with sliding knots!
And they're not just for jewellery, how about tying them to keyrings, mobile phone charms or bookmarks for simple and effective designs?
Scroll on down now to see what we've got!
---
Refine Search