Half Price Sale on all Metal Stamping products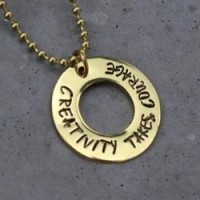 Save at least big on all of our Metal Stamping range! With increases in metal prices this is an amazing opportunity to stock-up on blanks in Aluminium, Brass, Copper, Alkeme, Pewter and precious metal plated Pewter.
** Please note, all of our stamps are designed for use with soft metals (brass, aluminium, copper, alkeme, silver) and not with hard metals such as stainless steel. If stamping is attempted with stainless steel or other hard metals, the impression will be weak and the stamps will wear very quickly.
---
Refine Search