pewter metal stamping blanks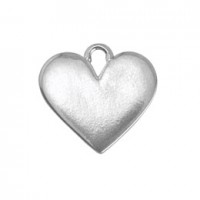 Pewter Blanks are ideal for Stamping, They produce a deep crisp impression. As they are heavy, they hang well and 'feel' like a quality item when compared with - say - Aluminium. We have arange of Pewter Blanks, some made in the UK and some from ImpressArt - made in the USA. They are not antiqued in anyway and are raw pewter.
You can polish pewter to a degree however, it will over time return to its silver gray color. Conversely, it will not tarnish like silver. You can choose to polish it to keep it a little brighter as desired. Do not use anything more than a polishing cloth or buffing wheel.
All are 16ga - about 1.2mm thick.
---
Showing 1 to 37 of 37 (1 Pages)