Swarovski Pearls - Many Sizes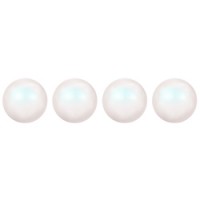 Swarovski pearls are just as beautiful as genuine pearls. The Aurora Borealis finish does not chip or rub off and resists damage from detergents and fragrances. It is an affordable alternative that just as luxurious as the real thing. Use the Swarovski pearls in necklaces, bracelets, earring, or other beadwork.

---
There are no products to list in this category.