Christmas Kits, Gifts & Products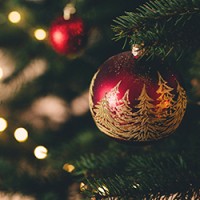 'Tis the season to be... beading! Ah, yes. Christmas is that wonderful time of year when we all want to get get creative to show how we feel about those we love the most. And we know that for many of you Christmas preparations do indeed happen any time throughout the year.
So treat yourelf, sorry, yourself now to our range of Christmas kits, products and gifts and get that festive feeling whatever the month!
---