Wrapping wires - Dead Soft, Half-Hard and Hard. Copper and Aluminium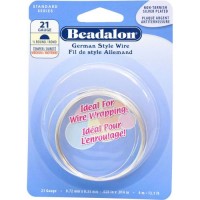 We stock a large range of Wrapping wires, used for forming into shapes for jewellery or 'wrapping' around beads/stones and other objects to hold their shape. Our wires come in different degrees of hardness.
Scroll down to see our range or check out our specialist patterned and stainless steel range in the dedicated categories below.
---
Refine Search
Showing 1 to 11 of 11 (1 Pages)