Accessories for Creating Fun Beaded Things!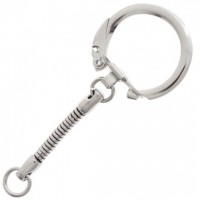 Fun and useful, our beadable items gives you lots of choice to make gifts for yourself or those you love!
You can make and personalise bookmarks, keyrings and mobile phone charms to your hearts content. And why make just one? Get creative for gifts for families and friends for the holidays and create your own set of individual presents.
---
Showing 1 to 20 of 20 (1 Pages)