Nickel free metal plated beads with green or blue patina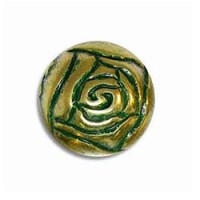 Proudly made in New York, these beads are of a high quality. They are made by the creation of a detailed acrylic base which is then dipped in molten copper. They are then electroplated with brass, copper or fine silver and finally, have a patina wax applied.
A very high quality bead that are also completely nickel free.
---
Refine Search