Copper Metal Stamping Blanks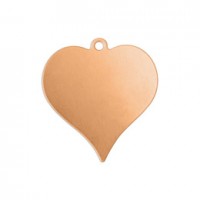 Our range of Copper blanks are produced in the USA and Canada by ImpressArt and Metal Complex. They can be used for both metal stamping and enamelling.
Our premium range, produced by ImpressArt are thicker, have slightly rounded edges and are polished. As a result, they require less effort to make your stamping blanks ready for use!
---