Miyuki Seed Beads Size 6/0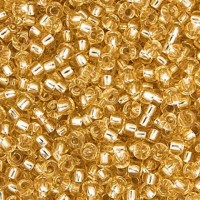 We have the largest range of size 6 Miyuki seed beads in 100+ different colours.
Size 6 Miyuki seed beads are recommended for their larger hole size, uniform shape and colour. Great for general stringing projects and particularly useful for Kumihimo Braiding or adding to wool when knitting.. They have a hole approximately 1.8mm in diameter (varies with coating) and a 20g pack contains around 240 beads - a 250g wholesale pack, 3,000. The actual number will vary dependent upon the finish of the bead.
---