Miyuki Size 8/0 Hex Cut Seed Beads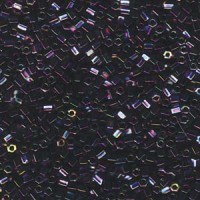 A standard size 8/0 Miyuki Japanese made seed bead - but in a 'cut' finish, which adds extra sparkle and interest to designs. You can directly replace these with standard beads. 8 regular facets reflect the light more and catch the eye.
Try them in your Kumihimo designs as well as any other design using size 8/0 seed beads.
---
Showing 1 to 29 of 29 (1 Pages)