Gilders Paste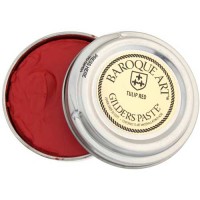 Gilders paste is a wax-based medium used to highlight and color a variety of substrates and materials, both inside and outside while providing that great, wax-finished look. By adding traditional paint thinner, you can transform GILDERS® paste wax into a cream, paint, stain, or wash—all with one product. You have total control of how opaque, translucent, textured, or washed this wax-based medium can be.
Gilders paste is great for rubbing into stamped surfaces, adding patina to textured surfaces (such as beads), applying to metal clay after firing, rubbing into wood (most people think of Gilders Paste being used on Picture frames) and more!
This great little video from the Jewelry Making Professor.com although old, shows how easy it is to use.
---
Showing 1 to 4 of 4 (1 Pages)