What Are Miyuki Delica Beads?
Miyuki Delica Beads are cylinder-shaped Japanese glass seed beads that come in a tube shape and have flat ends. Miyuki Delicas are known to be extremely uniform and precise in shape. They have a thin wall and large hole in proportion to their size, which allows for more beading threads to pass through at the same time.
Considered to be one of the best quality beads in the world, Miyuki beads are manufactured to be consistent in shape, size, and colour. This exceptional uniformity in size and shape allows Miyuki Delica beads to look neatly together making them perfect for creating a flat and even finish. That also makes them a popular choice of beads for weaving on a loom.
Delica Bead Sizes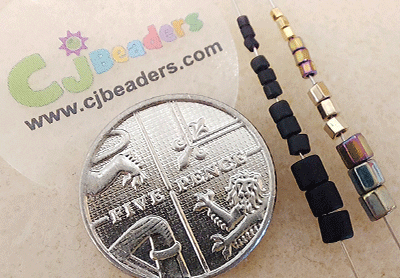 Miyuki Delica beads come available in four different sizes: 15/0, 11/0, 10/0, and 8/0, with size 11/0 being the most popular.

DBS - Small Delica Beads (15/0)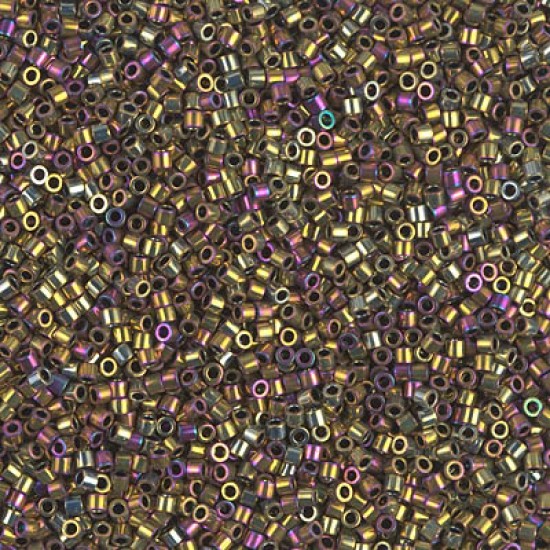 Size 15/0 Delica beads are the smallest of Delica beads suitable for even the most intricate and delicate designs. They measure 1.3mm in diameter and have a hole size of 0.65mm and a count of approximately 350 beads per gram. Combine them with larger Delica beads or seed beads for a fun and unique design!
DB - Delica Beads (11/0)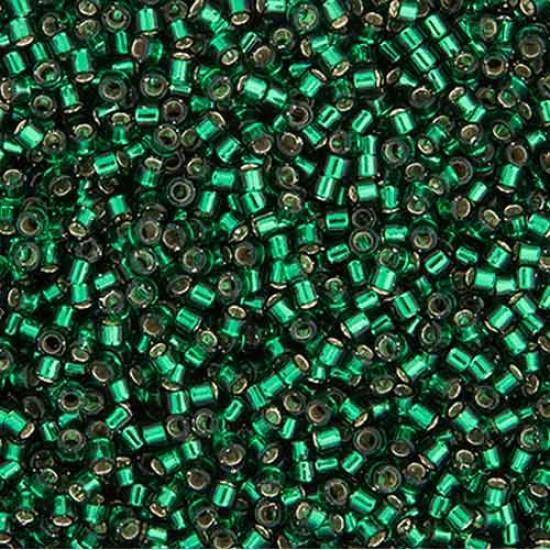 Size 11/0 Delica beads are the standard and the most popular size of these cylindrical beads and come available in the biggest selection of colours. They are a great option for such bead stitches as peyote, brick, square stitch, or herringbone, but will look beautiful even strung as is. Size 11/0 Delicas are 1.6mm in diameter, have a hole size of 0.8mm, and count approximately 200 beads per gram.
DBM - Medium Delica Beads (10/0)
Size 10/0 Delicas are medium-sized beads, that are slightly larger than the popular 11/0 Delicas. They are 2.2mm in diameter and have a hole size of 1mm. The bead count is approximately 108 beads per gram.
DBL - Large Delica Beads (8/0)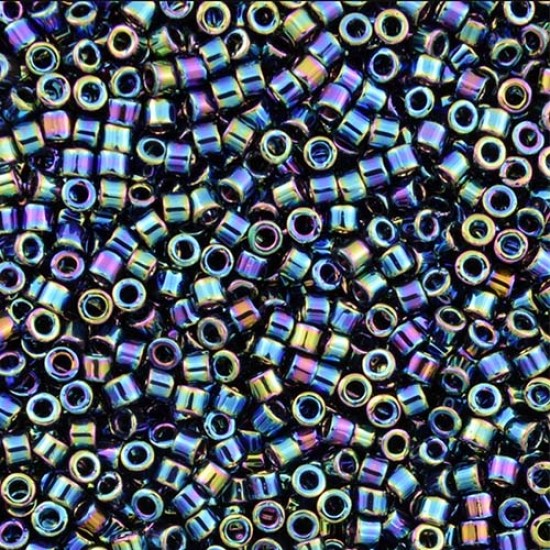 Size 8/0 Delica beads are the largest of Delicas and come with a large hole of 1.45mm and measure 2.2mm in diameter. The count is around 30 beads per gram. Just like all the other sizes of Delica beads, DBLs are even in size, and their generous hole size allows them to be threaded on a thicker beading wire or a cord.
Hex Cut Delica Beads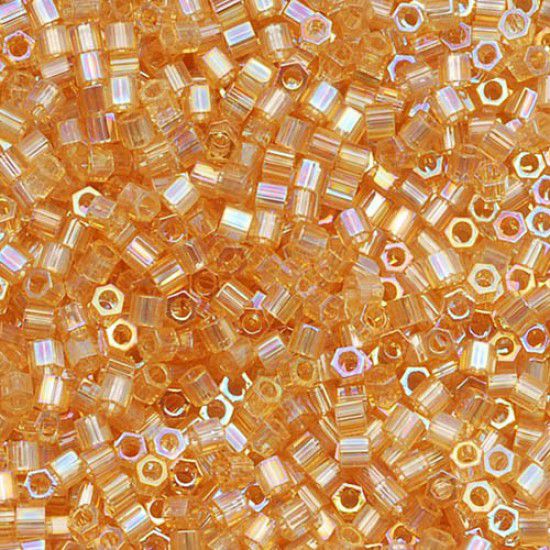 Delica beads come in two different versions: smooth and hex (hexagon) cut. While standard Delica beads are smooth and cylindrical, the hex cut Delica beads have 6 cut sides around the circumference, which give them extra dimension and texture. The cut edges catch the light and add sparkle and shine to designs. Hex cut Delica beads are available in all the same sizes as regular Delicas: small 15/0 size, slightly larger 11/0 size, medium 10/0 size, and large 8/0 size.
Delica Bead Colours
When it comes to Delica bead colours and finishes, there are thousands of options available to choose from. We stock over 1,240 colours of Miyuki Delica beads in our store alone! To make it easier for you to understand the difference between different Delica colours and finishes, we've put together this Guide to Miyuki Delica Colours.
Other Miyuki Beads
If you're interested to find out about other Miyuki beads such as Tilas, Magatamas or Cubes, and want to learn about the differences between them, then read our Miyuki Bead Sizes and Shapes Guide. You can also check out the Miyuki size and shape guide here for more detailed information on all types of Miyuki beads including Delicas.

Shop Miyuki Delica Beads At CJ Beaders
We hope that you will find this guide handy when choosing the different Delica bead sizes and types for your work.
At CJ Beaders we stock a great range of Miyuki Delica beads in small and large packs and a vast variety of colours. We also offer a great choice of other beading supplies and tools that you may need for your project.
Browse our selection today, and we assure you'll find something for your design. If we don't have what you are looking for, please contact us on 01202 798151 as we are continually adding to our existing stock.