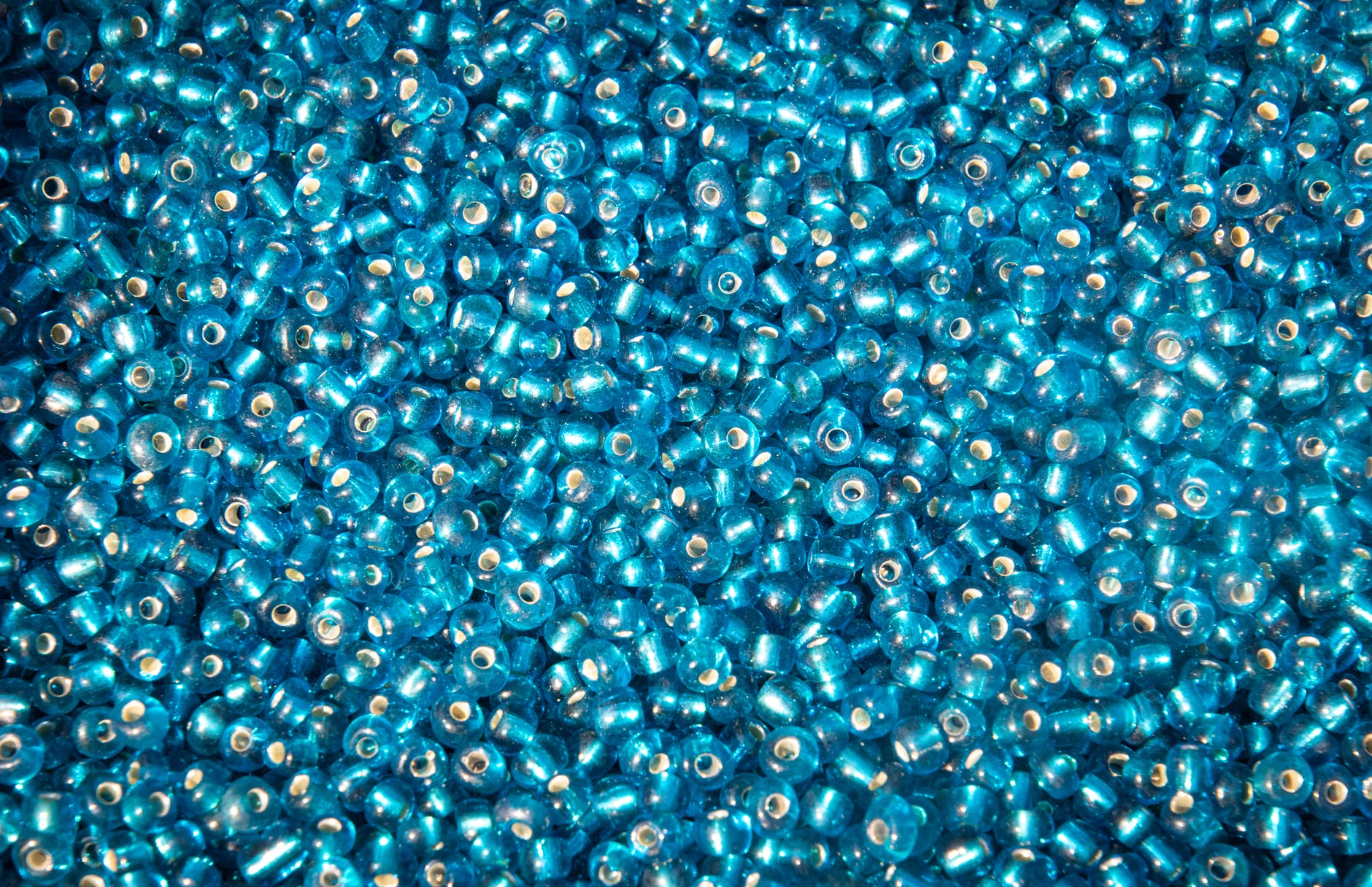 In this blog, we talk about two main types of seed beads: Japanese and Czech, and discuss the differences between the two. When it comes to selecting seed beads for your work, there are many different types and variations available to choose from. It is not always easy to figure out which seed beads are the best option for your beading project. After all, choosing the appropriate seed beads can have a big impact on how your finished project will look in the end.
What are Seed Beads?
Seed beads are small glass beads that get their name due to looking quite a bit like plant seeds. They come in a range of colours, sizes, and shapes and are commonly used for jewellery making, embroidery, and loom bead weaving.
There are two main types of seed beads: Japanese Seed Beads and Czech Seed Beads. See images below for a visual comparison of Miyuki vs Czech beads:
| | |
| --- | --- |
| | |
| Japanese Miyuki Seed Beads | Czech Seed Beads |
Japanese Seed Beads

Manufactured in glass factories in Japan, these seed beads are known for their high quality and uniformity in shape, size, and colour. There are several well-known manufacturers that produce seed beads in Japan, such as Toho, Matsuno, and Miyuki, with the latter being one of the most popular choices.
Japanese Miyuki seed beads are generally more uniform in shape than the Czech seed beads. They have a round doughnut shape and are a little more square, taller, and have a slightly larger opening than the Czech seed beads.
Japanese Cylinder Seed Beads
Miyuki also manufactures one of the most popular Japanese seed beads types known as Miyuki Delica beads. These very high-quality seed beads have a cylinder shape and are extremely precise in shape and size, which makes them a popular choice for bead weaving projects that require a flat and smooth finish. Delica seed beads are lightweight and have thin walls and a large hole. That makes them a great option for weaving on a loom, as beading thread can be passed through these beads multiple times.
Czech Seed Beads
Czech seed beads, similarly to Japanese seed beads are also doughnut in shape but have slightly smaller holes. They are not as uniform in their shapes and are slightly more irregular than the Japanese seed beads, but are still often used in certain beadwork projects where an irregular shape is required. Czech seed beads look very pretty when used in freeform work and stringing projects, and can add a unique and organic feel to your work.
Other seed bead shapes
While the beads outline above are the most standard types of seed beads offered by the Japanese and Czech manufacturers, there is a great range of other seed beads available to choose from, apart from round and cylindrical.
Czech Charlotte beads, for example, are round seed beads with a cut facet on one side, that gives them an added sparkle. Miyuki manufactures a variety of different kinds of seed beads, from cubes and triangles to teardrop-shaped Miyuki Magatama beads.
At CJ Beaders, we have a variety of many beautiful seed beads available to choose from. Browse our great range of Czech and Japanese Miyuki beads and start creating your amazing beaded projects.
If you have any questions or need help choosing the best seed beads for your project, get in touch with our team on 01202 798151 or use our online contact form. We are always happy to help you choose the best materials for your work.