Jewellery Bezels for use with Clay or reson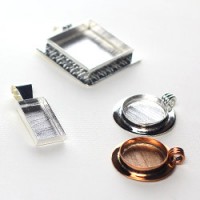 Below you'll find our full range of bezels, ready for you to add your own cabochon, polymer clay, resin or anything else you want to frame.
Many of these bezels are hand made in Mexico and are of a very high quality. They are cut and soldered from solid brass, not cheap cast alloy. If you want the best, then this is the range to go for!
---